---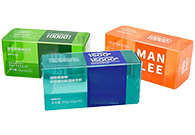 PET、PVC、PP BOX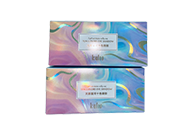 COLOR BOX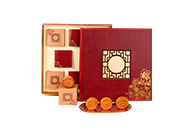 HARDBOUND BOX
---
Relief
Silk screen
Bump
Embossing
Laser transfer
Gilding
Production advantage
Production advantage
As a leader in soft beer line technology in the industry, Xinzheng Printing has been unanimously praised in the industry for its unique beer line technology applied to APET PETG environmentally friendly materials and square and straight shape. Its soft wire beer line method uses electrical energy and heat to make the soft wire moderate in depth, soft and easy to break, while retaining the crystal clear appearance and straight shape of the plastic box.
MORE

Service hotline. 137-1006-6222
Experienced
---
The company has a large number of production and quality managers and technicians with more than 10 years of experience, professionalism and first-class technology!
Excellent quality
---
The company passed ISO9001:2015 quality system certification, and strictly implement the management policy of "quality first, customer first, scientific management, prevention-oriented, safety and health, sustainable development" in accordance with the requirements of ISO system; and set corresponding quality objectives: 1. monthly return (or complaint) batch failure rate of < 1%; 2. The company strictly controls the systematic inspection procedures from raw material incoming inspection - production process inspection - finished product shipping inspection, and increases the training and assessment mechanism for the personnel of production and quality departments in accordance with the training plan to ensure the first-class quality of products from raw materials to shipping and to fully meet customer needs.
Strength
---
The company has a garden-style workshop with an area of over 40,000 square metres, including a production workshop of about 30,000 square metres and a warehouse of 10,000 square metres; the company attaches importance to the improvement and updating of equipment technology and has introduced international advanced level printing equipment and automatic machinery and equipment for post-processing processes. At present, it has 4 sets of the latest Heidelberg printing equipment from Germany, 1 set of automatic laminating machine, 2 sets of automatic screen printing machine, 5 sets of automatic high circumference pressing line, 9 sets of automatic die-cutting machine, 4 sets of automatic hot stamping machine, 1 set of automatic embossing machine and 9 sets of automatic box gluing machine.
Quality Service
---
Based on the service concept of "customer-oriented, quality in shape, service in heart". We firmly establish the idea of "quality excellence, service never ends" to provide high quality products for our customers, and at the same time provide better economic benefits for customers' products. In addition to the quality abnormalities or complaints raised by customers, our company will be the first to arrange the investigation of the causes, timely processing of replenishment, analysis of the causes of the accident, corrective and preventive measures, and timely follow-up of the quality improvement effect and other services.
Xinzheng Printing
Professional packaging design and printing manufacturer
Guangdong Xinzheng Printing Technology Co. was established in 2014, located in Yinghong Town, Qingyuan City, the company has a new garden-style factory and office building, apartment-style staff dormitory, factory building area of 40,000 square meters. The company attaches importance to equipment improvement and technical innovation and introduces international advanced level printing equipment and printing technology...
MORE

Number of packages supplied per year (billion)
Investment in fixed assets exceeds RMB 200 million
40,000 square metres of factory space
Registered capital of $26.8 million