Our Team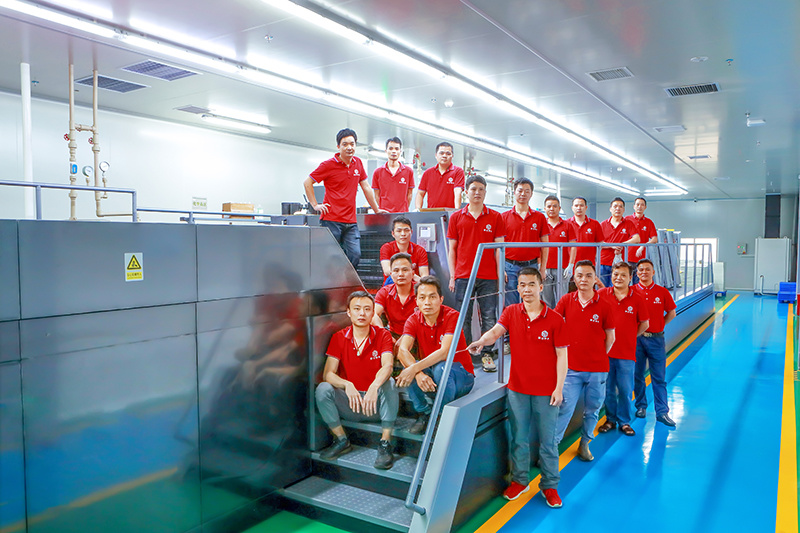 Xinzheng Printing Technology Co., Ltd. was born in 2014, formerly known as Guangzhou Weidun Printing Co., Ltd. After nine years of journey, the printing industry has developed steadily and innovated with determination, realizing the industrial advantages of specialization, automation and refinement in the field of cosmetics and drug packaging boxes.
The company integrates scientific research/development, design, plate making output, production, sales and service, devotes itself to the research and development, design and production of paper boxes (white cards, gold and silver cards, special paper) and transparent plastic boxes (PET, PVC, PP materials), and has strong technical research and development capabilities and excellent printing and packaging management team capabilities, including:
The company has 15 sales elites, who have been engaged in packaging and printing business sales for more than 10 years, with superb professional skills and first-class service, and has rich experience in online marketing and offline sales;
Our company has 20 engineering design technicians and nearly 60 skilled production technicians, all of whom have been engaged in packaging and printing engineering design for more than 10 years, with superb expertise and first-class technology;
The company has a perfect quality organization structure and quality management system. There are 8 people in the quality department, with high school education or above, and more than 10 years of actual quality management experience in the same industry;
The company has about 140 front-line production employees. Under the company's incentive training and assessment mechanism and the atmosphere of superior win-win corporate culture, the employees have an optimistic and positive attitude towards work, and the whole team has strong stability;
The company has a strong management team of 20 people, with a strong sense of cooperation. Based on the business philosophy of people-oriented, integrity, pragmatism, unity, innovation, and pursuit of excellence, and the service philosophy of "customer orientation, quality in shape, and service in heart". Firmly establish the idea of "keeping improving quality and providing endless service", provide customers with high-quality products, and at the same time contribute to improving the added value of customers' products and promoting the growth of customers' economic benefits.